==========================================================

Welcome Back To The Hootenanny Power Pages, Folk and Roots Music Playlist, and Coming Events in Baton Rouge and surrounding areas. The Hootenanny Power radio show, since 1981 on WRKF Public Radio Baton Rouge. The live audio stream may be heard via computer, Saturday nights, 9 pm to midnight central time, at www.wrkf.org, or on the airwaves at 89.3

Hootenanny Power Live Streaming Only! Broadcast regulations and licensing make podcasting or archiving rights for music programs murky murky murky. Unless and until these matters are cleared up, Hootenanny Power will be live streaming only, 9 pm to midnight central time, Saturday nights http://www.wrkf.org

===================================================================

RED DRAGON LISTENING ROOM:

News from the Red Dragon: contact cmaxwell@premier.net

Red Dragon TheWebsite: www.reddragonlr.com
Don McLean coming to River Center BR Friday 22 August 2014
Next up at the Manship/The Red Dragon Presents ......

Don McLean's magnum opus, "American Pie", is a sprawling, impressionistic ballad inspired partly by the deaths of Buddy Holly, Ritchie Valens and J. P. Richardson (The Big Bopper) in a plane crash on February 3, 1959. The song popularized the expression "The Day the Music Died" in reference to this event.

The song was recorded on May 26, 1971, and a month later received its first radio airplay on New York's WNEW-FM and WPLJ-FM to mark the closing of Fillmore East, the famous New York concert hall. "American Pie" reached number one on the Hot 100 from 15 January - 5 February 1972 and remains McLean's most successful single release. The single also topped the Billboard Easy Listening survey. With a total running time of 8:36 encompassing both sides of the single, it is also the longest song to reach No. 1. Some stations played only part one of the original split-sided single release.

WCFL DJ Bob Dearborn unraveled the lyrics and first published his interpretation on January 7, 1972, eight days before the song reached No. 1 nationally (see "Further reading" under American Pie). Numerous other interpretations, which together largely converged on Dearborn's interpretation, quickly followed. McLean declined to say anything definitive about the lyrics until 1978. Since then McLean has stated that the lyrics are also somewhat autobiographical and present an abstract story of his life from the mid-1950s until the time he wrote the song in the late 1960s.

In 2001 "American Pie" was voted No. 5 in a poll of the 365 Songs of the Century compiled by the Recording Industry Association of America and the National Endowment for the Arts


Fri, Aug 22 DON MCLEAN
Fri, Sept 5 BILL KIRCHEN & REDD VOLKAERT
Fri, Oct 10 RAY WYLIE HUBBARD
Fri, Nov 14 DARRELL SCOTT
Thur, Dec 4 SHAWN CAMP
Tickets for our Aug 8 HILLMAN & PEDERSON show and for the rest of the Manship Series are available at www.ManshipTheatre.org. Seats for DON MCLEAN are at www.TicketMaster.com

I have mentioned that our Sept 4 SUSAN COWSILL show will now include VICKI PETERSON (THE BANGLES!!!!). The first hour of the concert will be Susan. The second hour will be the PSYCHO SISTERS (that is what Vicki & Susan call themselves together......they even have a new album together!). Seats are $30 and VIPs are $40. I mentioned the show briefly two days ago and have already reserved half of the room. This one will sell out, take my word for it. Reserve early if you would like to attend! The BEDLAMVILLE TRIFLERS will open the show.

Binky's (exhausted) Dad, chris m --full schedule at www.reddragonlr.com

====================================================================

LAURIE McCLAIN IN SHREVEPORT

SHREVEPORT, LOUISIANA - special videotaped show!

Saturday, August 16th, 2014 - 7pm
Laurie McClain in Concert
Shreveport House Concert Series held at the formerFairfield Studios
1508 Fairfield Ave.
Shreveport Louisiana 71104
$20

TICKETS LINK: http://shreveporthouseconcerts.org/reservations.html

====================================================================

NEWS FROM LOUSIANA BLUEGRASS AND OLD TYME MUSIC:

AUG 20th - WED - Jemini Venture will perform at the Tallulah Lounge at 6 pm - 9 pm on Wed nite. Bring friends. Throw coins (preferably gold ones). Tallulah is situated on main floor of the new Renaissance Hotel on Bluebonnet Blvd near the Mall of La.

Let's turn out to support our local bands.
.

AUG 22nd - FRI -
.
Don McLean!!!!!

Yes, THE Don Mclean. He wrote "American Pie". He wrote "Vincent". He had hits with "Crying", "And I Love Her So". The tune "Killing Me Softly With His Song" was written ABOUT Don McLean. This is a big deal, y'all. The Manship was booked so we are doing this show at the River Center Theatre (next door to the big River Center) on Friday, Aug 22. Seats are available at www.Ticketmaster.com . If you would like to see us sticking our neck out on big shows like this, help us make this one a big success! This is our biggest gamble to date and we are hoping to make it a massive hit!

http://donthavethis.us3.list-manage.com/track/click?u=39de1dc5dae90b5ce43356a5d&id=d01ca7e270&e=68df37b7a7


AUG 23rd - SAT - Sweet Olive String Band - presents a whole evening of old time music. It is old in that the music Sweet Olive band plays is all from no later than early 20th century. We can hear the roots of country and bluegrass in this music. The members include: Mike Kerwin on guitar and vocals, Pat Flory on guitar, dobro, mandolin and vocals, Gina Forsyth on fiddle and vocals, and Rob Schafer on bass and vocals. Each of the members of The Sweet Olive Band has had a distinguished music career either as a soloist or with members of other bands. See: http://sweetolivemusic.com/about-us
for a discussion of each member.

From the Sweet Olive Music website: New Orleans based SWEET OLIVE STRING BAND stays true to the spirit of American rural string band music. Their brother duet, high lonesome style harmonies are backed by a healthy mix of old time fiddling, soulful slide guitar, bluesy mandolin and guitar picking anchored by steady pulse string bass. Recently formed by Mike Kerwin and Pat Flory, Sweet Olive String Band plays regular shows at Chickie Wah on Canal St. in Mid-City. Live shows feature originals, fiddle tunes, country blues and old time brother duets. Their self titled CD is currently available at Louisiana Music factory and live shows.

Be sure to check out the video from Louisiana Music Factory linked on the Sweet Olive website. Or on Youtube: https://www.youtube.com/watch?v=-X2sBSPrVO0

When: Saturday, August 23rd, 7 P.M.

Where: Calmes House Concerts: 11143 Lazy Lake Drive, Baton Rouge, LA 70818 - Robert and Dianne Calmes

Cost: Suggested donation is $15 per person

Intermission is at 8:00. Food and drink is Free. Feel free to contribute to food or ice chest.

RSPV by e-mail (rcalmes2@yahoo.com) or tel. (261-4718), if you plan to attend.

Make it a picnic. Bring some friends and treats, but tell the Calmes you are coming. Also bring some cooler weather!
.
Louisiana Bluegrass & Olde Tyme Music
[Baton Rouge Bluegrass Ass'n]
Home of BlueGrass on the Bayou.
(Jonathan Harris, Social Chairman /Janitor)
P O Box 4112, Baton Rouge LA 70821 (Louisiana)
BRbluegrass@aol.com
BluegrassOnBayou@aol.com
Tel. (225) 387-1600
.
.
Bluegrass & Olde Tyme acoustic string music on the Rivers,Bayous and roadside ditches of Louisiana

======================================================================

FROM CALMES HOUSE CONCERTS:

Thank you to everyone who came out last night to hear music of the 70's. We had a great time and hope you all did too. My thanks to Bailey and John for being on board with our 70's concert and putting lots of time and energy into it. I forgot to send out a thanks to Allen Calmes, our sound man for the evening.Thanks also for everyone who brought food. It was plentiful and delicious. It was nice seeing familiar faces as well as new ones in the audience. We hope to see all of you at our upcoming concerts.

Next up on August 23rd, is Sweet Olive Band - an old time string band from New Orleans. We'll be sending info about the concert soon. Thanks Robert and Dianne Calmes

Contact: calmeshouseconcerts@gmail.com or 261-4718
Robert and Dianne Calmes

====================================================================

====================================================================

Malcolm Holcombe will be performing at Chickie Wah Wah in New Orleans on Friday September 5th , 9 PM show.

====================================================================

KERRVILLE AND SOUTHWEST FOLK ALLIANCE NEWS

This years Kerrville Fall Music Festival will be held on August 29 - 31 and is a great way to spend 3 days camping and looking at the stars. The full line-up is posted and tickets are on sale at a discount at www.kerrvillefolkfestival.org until August 28th.

We are having the VIP party again!!!! It was so well received last year that everyone who participated said they would do it again and recommend it to friends. The packages, and what you get, are on the tickets page. We are adding a pancake breakfast this year and the cooks are our foundation board members. It will be at the Threadgill Theater on Saturday at 11:30AM, a very reasonable time I think. It is included in the VIP package but you can also purchase tickets to it for $10. The breakfast leads into a concert from 1 - 3PM featuring our MUSIC CAMP FOR TEENS and sponsoring organizations SHOULDER TO THE STONE and MUSIC DOING GOOD. The plan is to have some of the Boys & Girls Club kids with us to sing several songs they have been working on with Ken Gaines and Paul Pearcy.

Ken Gaines and Bill Ward from Shoulder to the Stone, Jena Kirkpatrick our poetry faculty for Music Camp for Teens and Ray Younkin from Music Doing Good will be performing at the concert. Come and have breakfast and stay for the concert to support the camp and the artists working with the kids.

Anyone that is willing to put out brochures and posters email us at info@kerrville-music.com with BROCHURES as the subject. We will send them to you ASAP.

Southwest Regional Folk Alliance (SWRFA) Songwriters! If you were planning to submit for the Official Showcases you still have until July 14. You may send your submission by mail or on Sonicbids. The Conference is in Austin September 25 - 28. For the forms and information go to www.swfolkalliance.org

====================================================================

POCHE PLANTATION ARTS AND CRAFTS SHOW ACOUSTIC JAM


6554 Louisiana State Highway 44, PO Box 397, Convent, Louisiana 70723

Poche' Plantation Arts and Crafts Show has opened up it's grounds and porches to Acoustic Musicians to come and jam and share the joy of music on Sunday, October 26th, 2014, 9 am to 5 pm.

If you play an Acoustic Instrument or Sing, come and join us for this inaugural String Jam. Musicians will be provided with free admission, an event T-Shirt and Food. There will be a staging area where you may store your cases.

No amplification is allowed.

Won't you join us? This is sure to be memorable and fun!

https://www.facebook.com/events/749989698357856/?ref_notif_type=like&source=1

==================================================================


FOLK ALLEY TO AIR ON LAKE CHARLES RADIO STATION

http://www.tribtown.com/view/story/5f045e4b792b4b48b5cf4d6fec358520/LA--McNeese-State-Radio

=================================================================

SLIM HARPO AWARDS 2014

Van Morrison, C.C. Adcock and (Ret.) Lt. Col. David Couvillon join the ranks of Slim Harpo Music Award recipients...

http://www.nola.com/music/baton-rouge/index.ssf/2014/06/van_morrison_cc_adcock_david_c.html#incart_river_default

====================================================================

FOLKSINGER ROLF HARRIS CONVICTED OF INDECENT ASSAULT

http://www.theguardian.com/uk-news/2014/jun/30/rolf-harris-guilty-indecent-assault

--Sad, because I liked his music (Tie Your Kangaroo Down, etc.); glad because he'll be off the streets, apparently about 40 years too late.

=============================================================

CROSBY, STILLS AND NASH COMING TO NEW ORLEANS

Saturday, August 23rd
Saenger Theatre
Tickets on sale Friday, June 27th

Crosby, Stills and Nash tickets will go on sale Friday, June 27th. They will perform songs from their extensive catalogue, as well as new material from each member. More than four decades since CSN first harmonized in Laurel Canyon, and played its first-ever concert as a trio at the legendary Woodstock festival, its members continue a creative partnership that is one of the most influential and enduring in music.

http://www.saengernola.com/shows/crosby-still-nash

==================================================================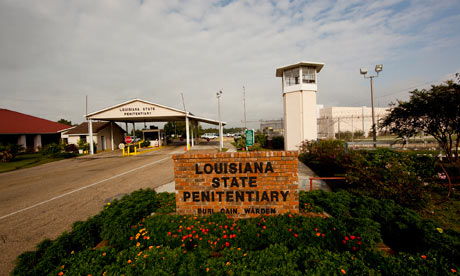 CLAIM: MUSIC STUDY AT ANGOLA LIMITED BY OFFICIALS' PLANTATION MENTALITY
...Atkinson's maternal grandparents lived in northern Louisiana. He credits his grandfather's service in World War II for removing his family from a cycle of poverty and incarceration prevalent in the region. His interest in Angola stems in part from his belief that if his family had not left Louisiana, he may well have ended up behind bars like many of his peers. But he was also curious about the history contained within Angola's walls.
"[Angola] always hangs over everyone's head," said Atkinson. "I just wanted to get in just to see it, to see it for myself ... I could look through the system of an older structure then see back in time as to how people lived and thought and breathed, particularly my ancestors."
Historically, in the South, music was used to communicate in code, and Atkinson wondered if today's prisoners were using hip-hop in the same way. But penitentiary officials only granted him access to older prisoners whose gospel songs sounded like they emerged from another era.
"[There's] the old adage, 'Nothing makes Southern whites happier than black folks singing about Jesus,' … It means they're under control or benign in one way or another," Atkinson said on Thursday's Central Standard. "That's the way things were handled on the plantation and that's the way things are handled still in many ways in the South."... [more]...
http://kcur.org/post/angola-prison-ku-researcher-found-music-stories-and-pain

====================================================================
Healthier Air for All Partners with WWOZ for Statewide Smoke-Free Concert Series
Lake Charles - Luna Live - Saturday July 12 - Chubby Carrier
Shreveport - Fatty Arbuckles - July 26
Hammond - Benny's Place - Friday August 22
Baton Rouge - Spanish Moon - Saturday August 23
Lafayette - TBD
The Healthier Air for All Campaign, an initiative of The Louisiana Campaign for Tobacco-Free Living (TFL), has partnered with WWOZ, a non-profit community-supported radio station in New Orleans, to host a statewide concert tour. The "Join the Movement" Tour is a six-city tour to promote the importance of healthy, smoke-free environments for Louisiana musicians and fans of live music.
The Tour kicked off on Tuesday, May 20th in New Orleans at the Blue Nile, for a special smoke-free night for the Open Ears Concert in celebration of Sun Ra's 100th Anniversary. Performances include Jeff Albert, James Singleton, Brad Walker, Ray Moore, Rick Trolson, Jimbo Walsh and more. The tour will also visit Baton Rouge, Lafayette, Hammond, Lake Charles and Shreveport.
"Musicians, patrons and employees in smoky venues are exposed to the high levels of secondhand smoke– often at levels 300-600% higher than other employees exposed to secondhand smoke on the job," said Tonia Moore, Associate Director for TFL. "The 'Join the Movement' Tour gives these groups the opportunity to work, play and enjoy the music they love in a smoke-free venue."
This concert tour is part of the larger Healthier Air for All media campaign launched earlier this year by TFL. The campaign showcases the many smoke-free events and venues across the state in hopes of getting increased support for those businesses and increase the number of businesses who choose to voluntarily go smoke-free, and illustrate the growing movement towards a smoke-free Louisiana.
"As the Guardians of the Groove we must protect the music but also the artists that create the music," stated David Freedman, General Manager of WWOZ. "This partnership with Healthier Air for All protects our musicians and live-music lovers from the health dangers and harmful effects of secondhand smoke."
The Louisiana Campaign for Tobacco-Free Living
The Louisiana Campaign for Tobacco-Free Living (TFL) and the Louisiana Department of Health and Hospitals Tobacco Control Program (LTCP) coordinate their efforts in tobacco prevention and control by providing statewide coordination of existing tobacco control initiatives, funding innovative community programs for tobacco control, offering services for people who are ready to quit and developing statewide media campaigns to help reduce the excessive burden of tobacco use on the state's resources and improve the overall health and quality of life in Louisiana. For more information visit http://www.tobaccofreeliving.org. To find out more about the dangers of secondhand smoke and show your support for a 100-percent smoke-free Louisiana, visit http://www.healthierairforall.org.
About the Louisiana Cancer Research Consortium (LCRC)
The Louisiana Cancer Research Consortium of New Orleans provides a structure in which Tulane University Health Sciences Center and Louisiana State University Health Sciences Center - the state's two leading medical research institutions - will work together and coordinate cancer research development in preparation for recognition as a National Cancer Institute (NCI) - Designated Cancer Center. The consortium is funded through five cents of the tobacco excise tax, three cents to fund infrastructure and cancer research program development for the new Consortium and two cents for tobacco control and prevention programs. Conservative estimates indicate that approximately $10 million per year will be generated from this revenue source. For more information, visit http://www.lcrc.info.
About the Louisiana Public Health Institute (LPHI)
Founded in 1997, The Louisiana Public Health Institute's mission is to promote and improve the health and quality of life in Louisiana through public-private partnering at the community, parish and state levels. By fostering collaborative endeavors in the areas of health information, public policy, applied research, and community capacity enhancement, LPHI works to develop community-oriented solutions that improve the health of the Louisiana population. For more information, visit http://www.lphi.org.
About WWOZ
WWOZ 90.7 FM is the New Orleans Jazz and Heritage Station, a community radio station currently operating out of the French Market Corporation Offices in New Orleans. The governance board is appointed by the New Orleans Jazz and Heritage Festival Foundation. The station is a listener-supported, volunteer-programmed radio station. WWOZ covers many events live in and around the city and across the United States. The station currently broadcasts live from the famed New Orleans Jazz and Heritage Festival annually.
===================================================================
JAMES COTTON WINS BLUES MUSIC AWARD
FOR TRADITIONAL BLUES MALE ARTIST OF THE YEAR
On Thursday, May 8, Grammy Award-winning harmonica master James Cotton received the Blues Music Award for Traditional Blues Male Artist Of The Year. The Blues Foundation announced the winners of the 35th Annual Blues Music Awards in a ceremony held at the Cook Convention Center in Memphis, Tennessee. Cotton, who was in attendence at the ceremony, is currently celebrating his 70th year as a professional performer, and is hot off the heels of 2013's Grammy-nominated Cotton Mouth Man.
Cotton Mouth Man is an upbeat, warm blues album boasting fine musicianship and Cotton's undeniable spirit. Living Blues says, "James Cotton is one of the great harmonica innovators of his generation. Cotton Mouth Man is a star-studded affair that makes James Cotton's best recording for Alligator. It is an autobiographical narrative of Cotton's eventful life and soul-deep relationship with the blues. He plays with an authority and energy that belies his age." NPR Music declares, "Conjure up a list of all-time great blues harmonica players, and high up on it you'll see the name James Cotton.

=====================================================================
TOP ARTISTS OF JULY 2014 WWW.FOLKRADIO.ORG
Compiled by Richard Gillmann from FOLKDJ-L radio playlists
Based on 14179 airplays from 140 different DJs
1. Runa
2. Missy Werner
3. The Duhks
4. Old Crow Medicine Show
5. Joe Crookston
6. Pete Seeger
7. Red Molly
8. Bob Dylan
8. Locust Honey String Band
10. John McCutcheon
11. John Gorka
11. Nickel Creek
13. Eliza Gilkyson
14. Chris Smither
14. Leslie Evers
14. Peggy Seeger
17. Red June
18. Paul Sachs
19. John Flynn
19. Nanci Griffith
21. John Malcolm Penn
21. Tom Paxton
21. Willie Watson
21. Woody Guthrie
25. Frank Solivan
26. Johnny Cash
27. Brother Sun
27. Carrie Elkin And Danny Schmidt
27. Greg Brown
27. Willie Nelson
31. Stray Birds
32. Haas Kowert Tice
32. Kim And Reggie Harris
32. T Sisters
35. Cheryl Wheeler
35. Sweet Potatoes
37. Andrew Corbett
37. Jason Tyler Burton
37. Mary Gauthier
37. Peter Rowan
===================================================================
The Fabulous Bagasse Boyz


===================================================================
Highlights of Graham Nash at Folk Alliance in Kansas City 2014
http://www.youtube.com/watch?v=5IT4JoLbqIMs

===================================================================
LSU Press Publishes First Biography of Huey "Piano" Smith
"I credit Huey with opening the door for funk, basically as we know it, in some ridiculously hip way, and putting it in the mainstream of the world's music." –Dr. John, 2011 Rock and Roll Hall of Fame inductee
Baton Rouge— Huey "Piano" Smith's musical legacy stands alongside fellow New Orleans legends like Dr. John, Fats Domino, Ernie K-Doe, and Allen Toussaint. His 1957 classic, "Rocking Pneumonia and the Boogie Woogie Flu," made Billboard's top R&B singles chart, and hundreds of artists have recorded his songs, including Aerosmith, the Grateful Dead, the Beach Boys, Johnny Rivers, and Chubby Checker.
The first biography of the artist responsible for hits "Don't You Just Know It," "High Blood Pressure," and "Sea Cruise," Huey "Piano" Smith and the Rocking Pneumonia Blues follows the musician from his Depression-era childhood to his years as a pianist for blues star Guitar Slim to his mainstream success in the 1950s and '60s. Drawing from extensive interviews and court records, author and journalist John Wirt also provides new insights on Smith's professional disappointments and financial struggles of the 1980s and '90s as he battled for legal ownership of his most successful and profitable work.
An enigmatic and guarded personality in a profession of extroverted performers, Smith made far-reaching contributions to the New Orleans music scene as a songwriter, pianist, and producer. Wirt reveals that Smith's numerous collaborative ventures—including the Clowns, the Pitter Pats, the Hueys and Shin-Dig Smith, and the Soul Shakers—were vehicles for his creative vision rather than anonymous backup for a leading front man.
Throughout this intimate account, Wirt details Smith's significant impact on rock and roll history and underscores both the longevity of his music—which has entertained and inspired for over five decades—and the musician's personal endurance in the face of hardship and opposition.
John Wirt has covered music, film, and entertainment for the Richmond Times-Dispatch, the Daytona Beach News-Journal, and The Advocate's Baton Rouge and New Orleans editions.
March 2014 / 312 pages, 6 x 9, 9 halftones
978-0-8071-5295-9
Paper $25.95, ebook available
LSU Press Paperback Original
===================================================================
HEART OF LOUISIANA: BANJO PRIEST
http://www.fox8live.com/story/23950892/heart-of-louisiana-banjo-priest
=================================================================
The Fabulous Bagasse Boyz:
Okey dokey artichokies, The Boyz have a few up coming events for you to peruse and hopefully attend. And yet, even bigger news. Van Glynn, fiddler and mandolinist extraordinaire, has shown a complete lack of good judgement and common sense and has joined The Fabulous Bagasse Boyz as a full partner in this mayhem. His family and friends are aghast at this lack of discretion on his part but we are delighted. We hope he doesn't have second thoughts when the drugs wear off. He's already catching flack from little old ladies at his church . . . "You're playing with who . . . ? Well I never . . . How do you pronounce that? What does that mean?"

And for all of ya'll interested in our videos, here is a link to a site where you can see some of Randy Walsh's other work. Click on the "Stray Films Montage". We're in very rarefied company.
http://BagasseBoyz.us7.list-manage.com/track/click?u=8f4bb2ec4896a1766a86547ef&id=b2bac7b98c&e=09123e6860

See ya'll soon.
TFBB
--
The Fabulous Bagasse Boyz "Not 'Yer Daddy's Bluegrass . . ." http://BagasseBoyz.us7.list-manage.com/track/click?u=8f4bb2ec4896a1766a86547ef&id=8c621c13ea&e=09123e6860
====================================================================
CLARENCE THE CAJUN DJ RECOMMENDS:
Clarence Recommends: Every Friday - Coobie Joe cajun band every Friday at Boutin's Cajun restaurant 7pm-10pm at 8322 Bluebonnet Boulevard Baton Rouge, LA 70810 (225) 819-9862 www.boutins.com
Cajun Fiddle Lessons by Ann Vidrine: Clarence's friend Ann Vidrine gives cajun fiddle lessons. If you are interested in playing the cajun fiddle, she would be a good person to learn from. For lessons, call 225-343-7398 or email: annvidrine [type the at sign] cox.net
Baton Rouge's Cajun and Zydeco Radio Shows:
* Sat 5am-7am WTGE 100.7 FM Roland Doucet's Cajun Radio show www.newcountry1007.com
* Sat 7pm-9pm WBRH 90.3 FM Clarence's Cajun Saturday Night www.cajunradio.org
* Sun 5pm-7pm WHYR 96.9 FM Ann Vidrine's Cajun Experience Radio Show www.whyr.org
* Sun 7pm-9pm KLSU 91.1FM The Front Porch Fais Do-Do Cajun/Zydeco show with LSU student DJ Couillon. It broadcasts on the web at www.klsuradio.fm Request line: (225) 578-5578
======================================================
NASHVILLE/NEW ORLEANS CONNECTION

Les Kerr has a new blog about the musical connection between Nashville and New Orleans. From Louis Armstrong's collaboration with Jimmie Rodgers to Del McCoury playing with the Preservation Hall Jazz Band, the connection continues at:

http://leskerr.wordpress.com/2013/07/12/the-nashville-new-orleans-musical-connection/

==========================================================

==========================================================

San Francisco's Tompkins Square Label Releases 'Live At Caffè Lena: Music From America's Legendary Coffeehouse, 1967-2013'. 3-CD Box Set Available Worldwide September 24, 2013

Unreleased performances by Dave Van Ronk, Ramblin' Jack Elliott, Kate McGarrigle, Rick Danko, Anais Mitchell, Sleepy John Estes, Arlo Guthrie, Sarah Lee Guthrie, and more.

Nestled in the quaint upstate town of Saratoga Springs, New York is Caffè Lena, the oldest continuously operating folk music coffeehouse in the US. Opened by Lena Spencer in 1960, this tiny room has played host to influential artists across diverse genres of music; traditional folk, blues, singer-songwriters, jazz and bluegrass. Luckily, many performances were caught on tape through the years, offering the listener a thrilling seat inside this hallowed venue. 'Live At Caffè Lena', a 3-CD box set, the result of years of investigative research, contains 47 tracks, all released for the very first time, alongside previously unpublished photographs. Images include selections from the archive of esteemed photographer Joe Alper, who captured many iconic, intimate portraits from the folk era of the 1960s.

'Live At Caffè Lena' documents an important folk universe that was and is still happening in upstate New York, a story heretofore largely untold. The release of this collection comes at an auspicious time in light of renewed interest in the New York folk scene of the 60s as depicted in the forthcoming Coen Brothers film, 'Inside Llewyn Davis.' The film is loosely based on Dave Van Ronk's 2005 memoir 'The Mayor of Macdougal Street.' Van Ronk, a Caffè Lena regular, served as a mentor to many artists, some who would go on to eclipse his fame. His 1974 recording of "Gaslight Rag" featured on the box set references the Gaslight Café, a famed Greenwich Village venue that along with Caffè Lena was a catalyst for the folk music revival.

Caffè Lena embodied the spirit of the folk boom, the era and its artistry, building a reputation as a hotbed of creativity and connection. It was also a safe haven and nurturing space for artists, its atmosphere cultivated personally by Lena Spencer herself. She would graciously house wayward artists, sometimes for months at a time. But she was not merely a host. She championed artists, from Bob Dylan as early as 1961 all the way through the 80s until her passing. Her passion for identifying and promoting talent is evident throughout this 3-CD set. That Caffè Lena is still open for business tonight is a testament to her legacy.

===================================================

"Though it's impossible to pinpoint a particular moment when immigrants began inventing American music, a dramatic turning point surely occurred in 1804, the year a young nation made the Louisiana Purchase. President Thomas Jefferson sought to buy from the French just the city of New Orleans, because of its crucial value as a port. But a cash-strapped Napoleon sold the entire, still-uncharted Louisiana Territory for $15 million — roughly 4 cents an acre. In a single stroke, America became a thrilling, noisy eruption of sound."

http://www.chicagotribune.com/entertainment/music/ct-ae-0714-immigrant-music-20130713,0,6735268.column

========================================================


Pats Sylvest, "Highway 90" from Randy Rome Walsh on Vimeo.

Patrick Sylvest dot com!

==================================================

James Linden Hogg is the WWI Museum national History Day finalist and reigning state champion in the performance category.

===================================================


REVIEW OF THE EXCELLENT CLEMENTINE HUNTER FOLK OPERA "ZINNIAS"...

http://www.nola.com/nolavie/index.ssf/2013/01/the_life_of_clementine_hunter.html


=====================================================

Yoo hoo . . . its us again . . .

The Fabulous Bagasse Boyz "Not 'Yer Daddy's Bluegrass . . ." http://www.bagasseboyz.com http://www.cdbaby.com/all/theboyz

=================================================

================================================

=================================================

=================================================

AIRPLAY ON JIM HOGG'S HOGG HEAVEN

Hi there,

I host a local BG / folk/gospel radio show that airs on several country stations on Sunday morning. If you have a recent recording that would reflect this format, please send along. I would be glad to air. Please let me know what song that you are trying to push.

I do this only as a labor of love for this kind of music and to promote local artist.

Thanks and tell your Mamma you love her.

Jim jimhogggroup@cox.net http://youtu.be/tfiXcyDWGso

======================================================

===================================================

Patrick Sylvest, "Collard Greens" from Randy Rome Walsh on Vimeo.

http://www.youtube.com/watch?v=cgM583yfPdU

Patrick Sylvest dot com! Purchase CD's Here! www.reverbnation.com/patricksylvest

====================================

Les Kerr, Old Lighthouse

===============================

Robert Calmes/Drifthouse - Kennesaw Line

=======================================

Here's a great article on Clay Parker.

http://www.povhouma.com/Articles/2011/10/lv_15_1011.html

Patrick Sylvest

========================================================================